Are there shadows over Somerset?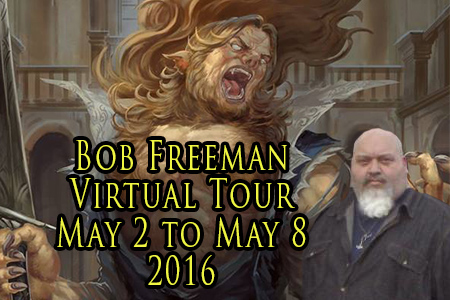 Bob Freeman's Cairnwood Manor Series Virtual Tour
Today I'm delighted to welcome author Bob Freeman to my blog to answer just a few questions about his Cairnwood Manor Series of books. I really enjoyed the first book, Shadows over Somerset (click to read my review), so I'm delighted to find there's another, and even more delighted to get to ask the author some questions. So, find yourself a good strong cup of coffee, sit down and enjoy.
Hi Bob, and welcome to my blog. Since I grew up in Britain and enjoyed many vacations in Scotland, I have to ask you, Indiana and Scotland? What do they have in common?
Well, for starters, both are near and dear to my heart. I am a Hoosier, born and bred, but I've felt a kinship to Scotland since I was a child. Strike out away from urban centers, into the rural countryside of both, and I believe you'll find Scots and Hoosiers kindred spirits, hardworking, salt of the earth folk who are connected to the land beneath their feet.
That sounds plausible, certainly. But then there's Somerset too, which means a particular part of England to me, so where does that fit in? What does Somerset mean to you, and how did you choose it for the name of your town?
Somerset was, in fact, chosen for me. Somerset, Indiana is quite a real place, about a 20 minute drive from my front door. Originally nestled along the Mississinewa River, in the heart of land sacred to the Miami, Somerset was relocated in the 1960s when the Mississinewa Dam was built. The forest and riverway of old Mississinewa, from 5 Mile Bridge to Seven Pillars, was my childhood playground and I love it as much as anything found on this earth.
Ooh, you have some great names there, besides Somerset. And, thinking of names, how do you choose the names of your characters?
Names are always tricky business, no? With the Cairnwood Saga it was a simple matter of what felt right. There were few changes from the first draft. Basically I just went with what felt natural, but I always looked up a name's meaning, just to make sure the stars were aligned.
Names are important and I don't think most parents put enough thought into it. You've got to roll that name around on your tongue and remember that a name has real weight and means something.
How true. And in my family, having rolled them around on the tongue you have to make tables and charts and compare each pair of names, one against the other, and ... Anyway, you describe yourself as a student of mythology, folklore, magic and religion, as well as of names. How important do you think these are in fiction in general, and in your own fiction?
Myth and myth building is such an integral part of the human condition, it is the cornerstone of our evolution as a species, more important than facts and figures, because it shapes our thoughts and is fueled by our hopes and dreams, our fears and nightmares.
The best fiction writers I think embrace that, they tap into that collective unconsciousness that we're all wired into. Storytelling is the purest form of magic and writers are magicians casting a spell on their readers, taking them to worlds of pure imagination, and the best of these worlds feel all too real no matter the fantastical trappings you find there.
For myself, I love to fall under and to cast those spells. I've read that the Cairnwood Manor novels might be called gothic horror? Is that right?
I'd like to think so. Certainly Shadows Over Somerset is. Keepers of the Dead strays into a more action/adventure/pulp flavor, but there are elements of the Gothic that remain in play.
What defines the genre?
Gothic horror, to me, is a mystery tinged with elements of supernatural horror set against the dark and macabre background of ancient ruins and haunted estates.
It's a genre I feel quite at home in. I read a lot of gothic romances as a child and was quite fond of Dark Shadows, sort of the quintessential gothic of my generation, I suppose.
Ah, I missed out on Dark Shadows, though I did used to buy the books from Woolworths and read them under the bedcovers. One final question though, are there more of your Cairnwood Manor books to come?
At least one more, to be sure, in 2017, I surmise. I've two more books to see print first before we can adequately see a conclusion to the tale begun at Cairnwood Manor.
Thank you Bob. I've really enjoyed chatting with you.
ABOUT THE AUTHOR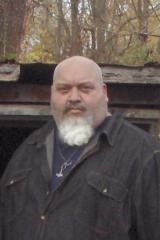 Bob Freeman is an author, artist, and respected lecturer on the occult and paranormal phenomena. A lifelong student of mythology, folklore, magick, and religion, Mr. Freeman makes his home in rural Indiana with his wife Kim and son Connor.
Author Links:
Website:
occultdetective.com
Twitter:
twitter.com/OccultDetective
ABOUT THE BOOK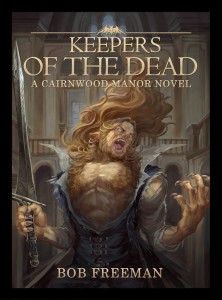 THE VAMPIRE MACGREGOR LIVES...
"Foolish pup," MacGregor chided the werewolf, "you don't get it. Laddie, if water were evil I'd be but a drop. What lurks below is an ocean."
From the haunted halls of Cairnwood Manor to the bowels of Rosslyn Chapel, Bob Freeman hurls you into the very heart of the eternal conflict between the forces of darkness and the forces of light.
It's fang versus claw, spell versus steel, and love versus death in an epic battle of blood and thunder.
When a sinister cabal converges to unleash the ultimate evil against an unsuspecting world, only the combined strength of the Wolves of Cairnwood Manor and the Circle of Nine Skulls offers up a glimmer of hope as werewolves, vampires, witches, immortal warriors, and an army of the undead collide in a battle of epic bloodshed.
Amazon Links for Keepers of the Dead
Kindle Version
http://www.amazon.com/Keepers-Dead-Cairnwood-Manor-Book-ebook/dp/B018Q7HODO/
Barnes and Noble Link for Legends of Darkness
http://www.barnesandnoble.com/w/keepers-of-the-dead-bob-freeman/1123044354?ean=2940157786557
ABOUT THE TOUR
Tour Schedule and Activities
5/2/2016
Shell's Interviews
Review
5/2/2016
Beauty in Ruins
Guest Post
5/3/2016
Sheila's Guests and Reviews
Interview
5/4/2016
MyLifeMyBooksMyEscape
Interview
5/6/2016
Sapphyria's Book Reviews
Guest Post
5/6/2016
Hunting Monsters
Guest Post
5/7/2016
I Smell Sheep
Top Ten's List
5/8/2016
SwillBlog
Review
5/8/2016
Deal Sharing Aunt
Interview